JUST WHEN YOU THOUGHT TURNING 30 WAS BAD ENOUGH…
russelltovey: Thank you for my first witty b day messages.... They are most pleasant to read... I'm old now guys... X
mrchrissullivan: Want to wish a massive happy birthday to Team GB's @russelltovey - congrats on hitting twenty-ten!!!! Get the party started x- after a nap x
russelltovey: @mrchrissullivan eeeeeeeeeeeee x
boydhilton: @russelltovey @mrchrissullivan it's a big day for the world. Hot birthday! xxx
mrchrissullivan: @boydhilton @russelltovey the hottest! X
russelltovey: Botox x
Tim_and_proud: @russelltovey wouldlt help you, ugly cunt.
russelltovey: @Tim_and_proud ironic? Or rude?
Tim_and_proud: @russelltovey both. so fuck off.
russelltovey: @Tim_and_proud you're following me knob cheese
Tim_and_proud: @russelltovey coz ur face makes me feel better about my life
TheaKilleya: @Tim_and_proud don't know about @russelltovey face, you look poorly in you're picture pal
Tim_and_proud: @TheaKilleya bitch, please.
russelltovey: RT @HVK: @russelltovey if Tracey Emin made sitcoms.... #himandher
MONDAY 12.02AM 14-11-2011
HAPPY BIRTHDAY
Tom_In_Oz_: @russelltovey it's just turned Monday in Oz...let me be the first Ozzie to wish you Happy Birthday...x
TMarkstahler: @Tom_In_Oz_ @markmmerrett Oh, so it's HAPPY BIRTHDAY, MRS OZ!!! YAY!!! CONGRATULATIONS LADY OZ!!! :-)x
MarkMMerrett: @Tom_In_Oz_ @TMarkstahler will wish her happy birthday now but as shes probably asleep, will do again when she is awake, HAPPY B-DAY MRS OZ!
Wolfie_Rankin: RT @Tom_In_Oz_: @russelltovey it's just turned Monday in Oz...let me be the first Ozzie to wish you Happy Birthday...x
FoxyLorri64: Woohoo! Wishing you a very happy birthday @russelltovey have a glorious day xx
jattdc: @russelltovey Happy Birthday lovely!
PLZ BE QUIET
camdengiles: So much for my quiet night in..... @russelltovey & @mrchrissullivan = serious mischief
mrchrissullivan: "@camdengiles: So much for my quiet night in..... @russelltovey & @mrchrissullivan = serious mischief" I am sooo hungover! - great night!x
russelltovey: @camdengiles @mrchrissullivan indeed x
Above & Below: Cast of Him & Her
Below: This is the almost finished CGI artwork of Tom in Oz drawn as a transforming werewolf by Mark M. Merrett. In this version I am aged 45 and of course my beard is going a little silver in places. The earlier werewolf draft is further down on this post just past Russell's birthday messages. There is going to be a Mark M. Merrett artwork posted to commemorate Russell Tovey's birthday on Monday. Mark is keeping it as a surprise. In previous posts Mark has drawn Russell in a state of undress but I am not sure what to expect for to new item.
Russell Tovey: On Being Human it was normal to run around naked
By Andrew Williams - November 7th, 2011
Actor Russell Tovey talks to Metro about his sitcom Him & Her, being part of sci-fi series Being Human and his love for Star Wars.
What's the show about?
It's a love story set in a bedsit that the couple never leave.
You do a lot of weeing in the show…
I wasn't aware of how much until I saw the series at the screening. Steve, my character, must have a weak bladder because he's always pissing. Humans wee, so it's true to life.
Is it embarrassing to do?
No. I've done a lot worse. It's just a tube I have to squeeze. You have a bag under your arm you have to squeeze to get the flow right. It's a bit of a balancing act and quite a skill.
The couple get on each other's nerves. Have you dated anyone with irritating habits?
I'm usually the one whose irritating habits bleed into the relationship. I break the boundaries of what you're not supposed to do in front of someone fairly early on. By the third date you should have farted and seen what the reaction's like – get that out of the way.
Do you have any domestic rituals?
I'm a bit OCD. I have a colour co-ordinated bookcase. The books are arranged by the colour of the spine. It looks cool but people come in and think I'm slightly mental.
Are you still doing Being Human?
We've just finished it. I'm in and out of this series and it's on TV next year.
Is it accessible to new viewers?
Cult shows tend to become impenetrable after the first series. You want to stick with the series; the characters have their own story arcs, but you can also dip in and watch individual episodes. There's a new guest character in most episodes, which keeps it fresh.
What are the fans like?
Incredible…Sci-fi fans are the best fans you can have. You could be doing the worst piece of tat which might have a robot or vampire in and some people will become obsessed by it and know every little detail. Being Human has crossed over from sci-fi fans to being a drama that everyone can enjoy.
Have you been to the conventions?
I did Comicon in the US which is the big one where everyone goes crazy and we've done signings across Britain. The fans are amazing. They really appreciate what we do. You make the shows and don't realise how much they can move and affect people.
Were you into anything like that when you were younger?
I loved Star Wars. I had the toys. They're still in my parents' loft, which they're not happy about.
What was your prized possession?
Jabba The Hutt. He had this plastic throne that you could put other figures inside and you could turn his head and he'd wiggle his tail.
Why did you want to become an actor?
When I was ten I spent a school holiday watching a lot of films: Dead Poets Society, Stand By Me, Home Alone and The Goonies. It completely inspired me. I told my parents I wanted to become an actor after that.
Who have you learned the most from by working with them?
I did three shows with Nicholas Hytner at the National Theatre including the History Boys, which was a big deal – I learned a lot from him. Richard Laxton on Him & Her is one of the most detailed directors I've worked with. I rely on my instincts and he's really challenged them. I say: 'I think I've nailed that,' and he says: 'Not really, it's more like this…'
What's been your most unusual day's work?
When I started on Being Human, it was unusual to turn up to work, run around naked and then go back to bed, but that stopped being unusual pretty quickly and soon became the norm.
You've said you want to play a rapist. Is that wish about to come true?
It was part of a sentence where I was saying I want to be challenged as an actor and play characters who are very removed from myself. Rapists were just part of the list. I played an aggressive character who had rough sex with another character on stage at the Royal Court, a place where you can exercise these longings as an actor. I think a lot of rape happens at the Royal Court.
What other ambitions have you got?
To keep on the way things are going. I've just signed with an agent in the US and we'll see what happens there. We look at their TV shows and go over there and want to do them without realising how much of our own shows they like. I thought I'd have to really sell myself but they'd seen so much of what I'd done already. Shows such as The West Wing, The Sopranos – to be part of shows like that would be amazing. Look at Hugh Laurie. Now he's releasing albums that people are taking seriously. Over there people think he's the Don.
Will you be recording an album?
Definitely! A swing album to start and then some musical theatre hits.
Him &Her
HAPPY BIRTHDAY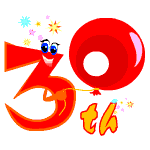 Above:
On the occasion of Russell's birthday @AustinFx4 has manufactured a downloadable crossword puzzle you can click and save. Answers will be published after Russell's 30th on Monday 14th Nov 2011.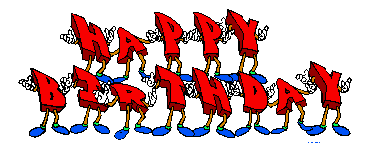 The following birthday wishes are from the BBC Being Human Blog followers and were organised and sent by @Sea_Otter and @Sage_in_oz.
Russell and Mrs Oz both have the same birthday 14th November. Russell is 30 and Mrs Oz is...erm...not for publication!
RUSSELL TOVEY BIRTHDAY THE BIG 30



Joyeux Anniversaire
Herzlichen Glückwunsch zum Geburtstag
Buon Compleanno
Feliz Cumpleaños
Sretan Rodjendan
(S dniom rojdeniya) phonetically in Russian

Yes, Russell, whether in French, Italian, Spanish, German and Croatian, whether the spelling is pristinely in Cyrillic, all the BH Bloggers wish you a sincere, massive, awesome
HAPPY BIRTHDAY
Love Saint


Hello Russell! Happy Birthday!
And I know that you are going to have THE most exciting year ahead. Good Luck with projects in the USA! Of course we love you as George, and Steve is great fun, Squirt in Mike the Knight - pure genius - but we'll look forward to seeing you in lots of new and exciting roles to come for many years.
Love MancVamp x

Happy birthday Russell!!!
Thank you so much for bringing wonderful loveable George into our lives. You have made us laugh, cry, gasp and shudder. You are brilliant and we love you. I look forward to seeing you in all sorts of interesting things in the future.
Love
Sage in Oz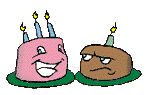 Happy 30th Birthday, Russell. Have fun!
Love sea_otter xxx


A birthday message for the lovely Russell Tovey:
Happy Birthday to you
Squashed Tomatoes and stew
You look scary as a werewolf
But we love George yes we do!
With love and best wishes on reaching the big 3-0 x
rubyrosettared


Happy Birthday George! May all you wishes come true x
Love Drunkkath


A poor birthday chant:
We love George.
And we love Russell.
And we love
the Real Hustle.

A song, but the scansion's a bit wobbly in the middle: maybe someone can improve it
Happy Birthday to you,
Kill a pigeon with a shoe.
Celebrate, don't S T F U
Happy Birthday to you.

Or, to the tune of Abba:
There was chicken in the air that night,
The moon was bright, at Nando's.
They were meeting there for Russell T
A fab party, at Nando's.
(They had chicken breasts with Peri sauce,
And pitta bread.)
If I could go to cheer the big 3-0,
I'd go, and go commando.
From EdwardGeorge


Hippo Birdie Two Ewes
Hippo Birdie Two Ewes
Hippo Birdie Dear Russell
Hippo Birdie Two Ewes

Just a wee snack for George. Hope you have a fantastic time! lots of love and good wishes from Sasha from the blog! xxx


Birthday Wishes, Russell!

For Steve by day
And George by night,
Laughter and howling
'til dawn's early light.

May the day be blessed,
And the night full of fun.
May the life ahead,
Be a successful one.

So blow out the candles,
For dreams to come true,
And may all wonderful things,
Lie ahead for you.

Have a great birthday! You're truly a talent and gift to us all, and best wishes for joy in all you do. Thanks for giving us such a great George!
Love SunnyFLA

Happy birthday Russell! Hope to be seeing lots more of you on this side of the pond. May this be your most exciting year yet!
All the best, Fleem


Happy Birthday to you! You are an extraordinary actor and we wish you all the best for the year ahead.
Love araminta_lupin x


Happy birthday! If your big day gives you just a fifth of the joy your characterization of George has brought us, then you'll still be a very happy boy indeed.
Love snowracer_247 xx

Happy Birthday Russell, hope you have a blast! Onward and upward Love Jac_E x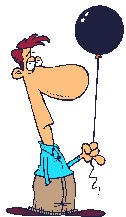 Happy Birthday Russell. Have a lovely day with much ongoing celebration and spoiling. Best of luck for your next and ongoing acting ventures.
Kind regards,
Margaret, Wellington, New Zealand.
tiffstevenson: @russelltovey lovely to see you. Left before it turned musical theatre/violent. Hope you all had a fab night Xx
russelltovey: @tiffstevenson lovely Seeing you too talented Tiff x
russelltovey: I'm at battersea power station supporting my bro in the 'men's health survival of the fittest' competition very proud!!! x
Solemani: @THEKERRYHOWARD so I'm thinking roasted beetroot &goat cheese salad for starter then tarte tartin with clotted cream for pud? @russelltovey
THEKERRYHOWARD: @Solemani @russelltovey that sounds amazing. I thinking cider chicken with roasted roots x
russelltovey: @Solemani my god yes, I'm bringing broccoli green beans and cabbage? Can I park near there? X
THEKERRYHOWARD: @russelltovey @solemani yes you can anywhere around Warwick avenue x
russelltovey: @THEKERRYHOWARD dream x
russelltovey: Loved Jacob Kassay at ICA London... huge fan x
carlosatorresb: @russelltovey Russ, forgot to mention loved your interview in Metro... Well done buddy!
russelltovey: @carlosatorresb Thanks buddy x
carlosatorresb: @russelltovey Although not sure if you drive your other half crazy, I will put my money is the other way around lol
mrchrissullivan: Something died inside @russelltovey - at least it smells like it!
russelltovey: @mrchrissullivan Kiss my Pizza Express.... x
To save space and effort (because I think the X-Factor is a dud program) I have just unceremoniously listed Russell's X-Factor tweets below:
Wtf????? Weird???? X
Did jimmy car auction for The X? X
Audition! Sorry... Sometimes typing fast fukcs you up x
Ok... Just seen it... Yes I am crying a little bit... A great great advert #JohnLewisXmas2011 x
Janet Janet Janet... Where has the sweetness gone? X
Snore x
If Misha B doesn't win i will cut my feet off x
Ooops... Amelia Lily just won the X Factor x
Ok not my feet... My toe nails... But still, come on, she is superb x
deanveall: @russelltovey can I have one... Uhum, #perverted
Actornabil: @deanveall @russelltovey leave russel alone Dean!
russelltovey: @Actornabil thanks Nabs x
misstanyahyde: @russelltovey Good Meeting You Tonigh Mr xxx
russelltovey: @misstanyahyde :-) x
mrSamuelBarnett: About to go into audition. Sooooo nervous. And a bit excited. And nervous.
issyvb: @mrSamuelBarnett be INCREDIBLE!!! x
mrSamuelBarnett: @issyvb I'll do my very best! Xx
MarkMMerrett: @mrSamuelBarnett Break a leg ;-)
mrSamuelBarnett: @MarkMMerrett thanks!
Tom_In_Oz_: @mrSamuelBarnett if you don't get it you owe me money...I am betting on you!!!
mrSamuelBarnett: @Tom_In_Oz_ retract that bet now!
MarkMMerrett: @Tom_In_Oz_ @mrSamuelBarnett LOL!
Mavro_Arni: @mrSamuelBarnett @Tom_In_Oz_ Don't jinx the actor! Tsk and for shame!
mrSamuelBarnett: @Mavro_Arni @tom_in_oz_ yeah!
Mavro_Arni: @mrSamuelBarnett Break a leg and kick their butts with the cast!
mrSamuelBarnett: @Mavro_Arni I will!
Tom_In_Oz_: @Mavro_Arni @mrSamuelBarnett it's not like I really bet on him...I am a teacher I don't get paid enough for that!
Mavro_Arni: @Tom_In_Oz_ LOL
mrSamuelBarnett: @Tom_In_Oz_ @mavro_arni x
Tom_In_Oz_: @mrSamuelBarnett btw keep one hand on your belt/waist show confidence - they want someone confident!
Mavro_Arni: @Tom_In_Oz_ Mr. Humphreys, you're standing like "that" again.
mrchrissullivan: @mrSamuelBarnett good luck honey x
mrSamuelBarnett: @mrchrissullivan thanks love xx
Tom_In_Oz_: @mrchrissullivan @mrSamuelBarnett it's noon in Oz and 33c and the sky is soooooo blue bet you miss it Chris!
mrchrissullivan: @Tom_In_Oz_ I do, but it's good to Be home!
Tom_In_Oz_: @mrchrissullivan yeah know what you mean it's nice to travel and see the world but good to get back to your roots x
THERE'S NO BUSINESS LIKE TOWIE BUSINESS
WheresWalles: #towie Starting to think that -despite being a reality show- some scenes are set up purely for my mortification. & it's working. #mortified
Tom_In_Oz_: @WheresWalles #TOWIE a] it's not reality b] it not television c] it's not worth me make a longer list!!
WheresWalles: @Tom_In_Oz_ am hoping to have good news soon btw....nothing concrete yet but am feeling positive! but hey, you probably know more than I do!
Tom_In_Oz_: @WheresWalles Wall of course it's all good...why would you think otherwise...you got me on your side! And my posse of gay sons around the world.
WheresWalles: @Tom_In_Oz_ Tom's Army...I have all the support I need!!