Above: Autographed card from Russell Tovey & Sinead Keenan.
THE m&m FACTOR
russelltovey: Bed. Almond m&m's. X Factor on the player. Heaven x
'Tom_In_Oz_: @russelltovey on the blog is an "in sympathy" for @TMarkstahler the man from Germany who sent you the M&Ms
farperoo: @russelltovey where are you getting the almond m&m's ? I can't find them anywhere!
russelltovey: @farperoo Germany and USA x
tommacwriter: Watching X-factor with @camdengiles @boydhilton @russelltovey @MissRedPeril and @siobhanhewlett who, it turns out, have LOTS of opinions.
boydhilton: Racing against time to get home from lovely barbecue way out west to watch TOWIE. Don't judge me.
Tom_in_Oz_: Don't judge yourself - that's why God created critics, sheesh!!!
tommacwriter: @MissRedPeril @siobhanhewlett @camdengiles Phaj.
russelltovey: Cheers united x
angieasinger: @russelltovey it's the new reem x
boydhilton: Arg is dressed as Oritse from JLS. #TOWIE
russelltovey: @boydhilton yes!!!! Ha ha x
boydhilton: @russelltovey hope you weren't trying to watch it on that internet TV set-up. Infuriating! xx
russelltovey: @boydhilton we did... And actually was fine... Cheers united x
leo_richardson: @boydhilton @russelltovey thank you for coming to my house boys! Cheers united xx
boydhilton: @leo_richardson @russelltovey ta for having us Leo. Sorry for fretting about internet TV. Looking forward to launch of Phisst. Cheers Utd x
leo_richardson: @boydhilton @russelltovey oh please - it was driving us all mad! Thank god I'm leaving - PHIST RULES! Xx
MatthewCainC4: Back home now and watching Downton Abbey on catch-up. Such a great cast - not a weak link amongst them.
MatthewCainC4: Sat opposite Penelope Wilton at Ian McKellen's party last night. She said they're all great fun + get on well. I want to be in that gang!
MatthewCainC4: Would love to play some kind of frosty countess who turns up to cause trouble like a bad fairy. Reckon I could stir that lot up!
russelltovey: Can't sleep for shit x
MIDDAY SUNDAY VISIONS
Tom_In_Oz_: @MarkMMerrett @TMarkstahler just had little flash of a fridge door opening don't know why
MarkMMerrett: @Tom_In_Oz_ @TMarkstahler I'm having dinner now and the fridge was opened
Tom_In_Oz_: @MarkMMerrett @TMarkstahler jees just once I'd like to know why I get minor and small visions if it saved the world I wud be ever so happy x
MarkMMerrett: @Tom_In_Oz_ @TMarkstahler Your doing your best mate ;-)
EARLIER ON SUNDAY
ChrisPolick: @MatthewCainC4 Good to meet you and the twin last night. I feel rough as old boots today.
MatthewCainC4: @ChrisPolick Good to meet you too! Let's raid the dressing-up box again soon...
BoyVirginiaMade: I hope that everyone near and far has a great day! (my macchiato has me energized)
RussTov_FanSite: @BoyVirginiaMade work your machismo babe x
BoyVirginiaMade: @RussTov_FanSite: got tons o' that mate. It goes well with my machis-iatto. Lol
BREAKING NEWS SATURDAY
SineadKeenan: I've been keeping a bit of news from you, but I've decided we're all friends here so I can share it with you...... I am engaged!! Xxxx
HThorrington: Love the way @SineadKeenan and @russelltovey were filming by my house last week! :-)
lewdudedavies: @russelltovey recording my radio show in the YMCA last week & there were film vans outside the police station was it the being human crew?
DUCKED
LuCorfield: Today is all about being productive. A productive Duck. Producktive.
Tom_In_Oz_: @LuCorfield See-duck-tive
LuCorfield: @Tom_In_Oz_ I'd love to think that I'll look se-duck-tive, whilst being pro-duck-tive. But I'm sorting out the loft. Sexiness? Unlikely. xx
Tom_In_Oz_: @LuCorfield If you lose or misplace something today while aloft, don't forget to use all your de-duck-tive powers, to find it x
LuCorfield: @Tom_In_Oz_ Today, I promise to be a deductive, productive, seductive duck. Best stop this. People will think we're quackers... (boom!) xx
LEGO BLOCK
mrchrissullivan: "@russelltovey: @AlanCarr lovely Mr A x :-)" pikey!! Shouldn't you be protesting your eviction somewhere?
mrchrissullivan: "@AubreyEMiller: @mrchrissullivan Christopher update on your leg?" getting better thanks honey - leg muscles have wasted away though!!
AubreyEMiller: @mrchrissullivan hope you can get it back into shape real soon - physiotherapy my love x
AubreyEMiller: @Ralphwjbrown you must be close to the promo end of Him&Her soon? When does Towerblock come out also *nosey me*
Ralphwjbrown: @AubreyEMiller I'm not promoting Him'n'Her as I'm only in one ep. Towerblock ? No idea, and neither I suspect does anyone else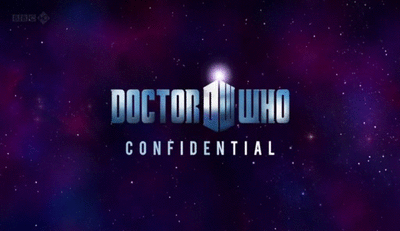 Dr Who Confidential narrated by Russell Tovey.
Matt Smith is reunited with an old friend as James Corden returns as Craig, the Doctor's housemate. The pair discuss the merits of filming at night in a department store with baby co-stars. Radio 1 DJ Greg James also provides an insight into his cameo appearance, and the winners of the Script to Screen contest are given a chance to meet the Time Lord himself on set.
IN SYMPATHY
On the 24th September 2011 a special friend of the Tovey blog @TMarkstahler lost his dearly beloved Nan to pneumonia. Both @MarkMMerrett and I send our deepest sympathies to Tom and his family.
The picture below is of the garden at the home in Germany where Tom's Nan was convalescing. On the grounds of this tranquil facility lives a small mob of Australian wallabies.