russelltovey: My b day celebrations last night... Happiness... Cake courtesy of @solemani x
BBC CHILDREN IN NEED AUCTION
MLPasterisk: @Tom_In_Oz_ or how about this ? Sadly he won't be needing it any more. *sobs* ebay.co.uk/itm/Being-Huma…
MLPasterisk: @Tom_In_Oz_ This is very cool. And sadly out of my price range already ! ebay.co.uk/itm/Being-Huma…
russelltovey: RT @MLPasterisk: @russelltovey Some very cool #beinghuman auctions for #childreninneed http://t.co/SvyYcN9h and http://t.co/2MZI04dG
russelltovey: I have the manly hangover sweats... reeking of b/o but in a really butch, tough guy, been mending-the-car-all-day kinda way.. hot right? x
LDennis2065: @russelltovey Omg, no...go take a shower.
rudehamster: @Tom_In_Oz_ @TMarkstahler @MarkMMerrett Look! ebay.co.uk/itm/Being-Huma…
MarkMMerrett: @rudehamster @Tom_In_Oz_ @TMarkstahler Tovey has his arse sitting on it, I want it!
Tom_in_Oz_: @MarkMMerrett @rudehamster @TMarkstahler you are so gay!!! Oh, right you ARE gay - that would explain it then!
Director, Pete Lord from Aardman Studios, is nearing completion of the movie "Pirates" and he has allowed me to blog updates and pictures for a year now. It has been a fantastic experience seeing behind the scenes. Russell Tovey plays the albino pirate. He can be seen in some of the following stills and animations. I have a class of 22 infants children and we have slowly watched this movie take shape. It has been a valuable exercise in patience for the class.
Above & Below: Just a few of the amazing models and sets used in the movie "Pirates" made by Aardman studios.
Above: On the set of "Pirates".
Below: Pete Lord co-owner of Aardman studios has only a few shots left to create for the movie "Pirates".
Below: Animations from Aardman's movie "Pirates".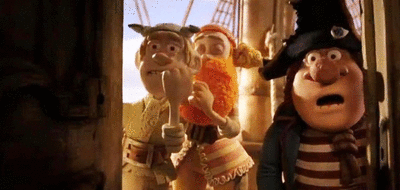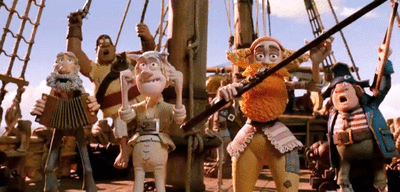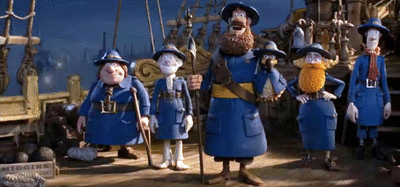 PREVIEWS OF "THE FIGHT"
EPISODE 4 SEASON 2
OF
HIM AND HER
30TH BASH FOR TOVES
guy_interruptd: Now off to see that old man @russelltovey to say happy 30th!
Sheridansmith1: I really wanna go out tonight to see my lovely @russelltovey but I just got in from filming & I'm zonked :(
DinkyFairy: @Sheridansmith1 lightweight! :-) @russelltovey will probably be pissed already anyway! :-D
stuartmurphy100: How buff is @russelltovey? Very
stuartmurphy100: Just walked into a wall. @boydhilton you didn't say ...
boydhilton: @stuartmurphy100 ha well whatever it was lovely to see you
mrSamuelBarnett: Lovely night @russelltovey birthday party. gorgeous to see @DannyLeeWynter and @MBruce83.
camdengiles: Oh my lordy. I don't think I've ever seen so many friends in one placE. Viva la @russelltovey birthday!
THEKERRYHOWARD: Who runs the world gurls @russelltovey
ShutUpTimmy: Just saw @Russelltovey going into duke of Wellington. Hot.
Basilio78: Great I'm at work and hubby bumps into @russelltovey life it's not fair :(
Gourounlian: At gorgeous Mr @russelltovey bday party with baby @tommacwriter it's so hot in the bar O M G http://t.co/I0yMlz5x
Gourounlian: What a Wonderful Beautiful Exciting Night. Time for bed . Night world http://t.co/UNuLSzGs
THEKERRYHOWARD: "@Solemani: @THEKERRYHOWARD last night was fun times xx" @russelltovey you were amazing fun last night. Let's keep the dance alive
JonathonMarx: Thank you @russelltovey for an excellent night out. And happy birthday! Was a pleasure to cut the cake with you :-) x
missatune: I would like to simultaneously thank and blame @russelltovey for how I feel this morning x
soxysmurfy: Saturday my parents coming for lunch/one sprog here 2nd to appear whenever I've gotta get a passport pic done so polyfilla @ the ready ;o)x
Tom_In_Oz_: @soxysmurfy do what Cher does she lies flat on back the natural sag is not so visible in passport shots - btw morning x
soxysmurfy: @Tom_In_Oz_ lol will remember that one Pa but gona look silly in Tescos doing it lol ;o) morning 2u
Tom_In_Oz_: @soxysmurfy writhe on floor and say you're having epileptic fit...meh, it's a plan
soxysmurfy: @Tom_In_Oz_ lol will do Pa ;o)xx and cite u as a witness lol in the court case lol