SALON WOLVES - I CAN'T BELIEVE THAT YOU LOVE ME - FROM
HIM
&
HER
russelltovey: I've never been so excited in my life, about to watch my 7 year old nephew give his Willy Wonka for the school play!!! X
russelltovey: Well I happily report he was superb... Even got a solo bow... That's my boy!!! :-) x
AVSabin: @russelltovey your nephew was AMAZING!! I am one proud and very pleased teacher :)
russelltovey: @AVSabin thank you very much! It was a brilliant Xmas show!!! :-) x
LaineyShaw: @russelltovey very good he was too. My great niece was a pink sweet.
russelltovey: @LaineyShaw she was a superb pink sweet I'm sure :-) x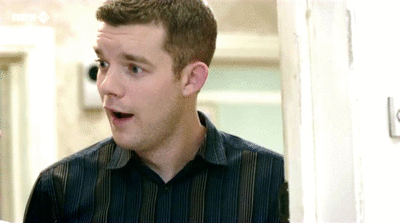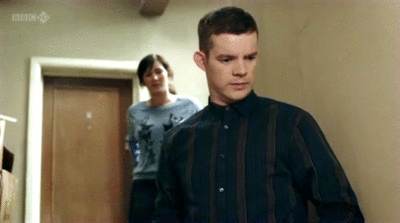 russelltovey: RT @Groovyfokker: @russelltovey You get a great spot in this Fox Searchlight 'sizzle' - if you like it could you give it a shout-out? Ta! youtube.com/user/FoxSearch…
tehbus: Just walked past Russell Tovey in Soho. I imagine @HRWright is just a little bit jealous.
harrisonstevens: Ninja skills @russelltovey getting a cheeky pic, cheering his bro on at Survival of the Fittest. I finished in 1hr 6m =)
BLOG PLAYS A PIVOTAL ROLE IN UNITING THE FAMOUS FIVE
As you may know, I have coordinated two showbiz blogs for nearly two years and have shamelessly promoted Charlie Condou, Russell Tovey and their friends...but as always, life is stranger than fiction…
While blogging, I have befriended many people, some whom have become more like family than mere Twitter buddies. There are those that I refer to as "son", "sis" or "cousin" as we are particularly close but there are some followers who have become even closer than that and this is their story...

please read on!
Today in London some of my "besties" had a day on the town. Andrew [@rudehamster], Mark [@MarkMMerrett], Pat [@demelza2] and Thomas [@TMarkstahler] met-up to see the long running West End play Agatha Christie's Mousetrap, then went out socializing and having a blast…albeit without me! We are affectionately called the Famous Five but as I am not located in the UK only the Famous Four got to make their dream a reality! Andrew is known as "Hammy", Mark is known as "Bubs", Thomas is known as "Twin Tommy" and Pat is known as "Miss Pat". Oh, and they call me "Twin Tommy", "Big Daddy" or "Pa" (because of some special jewellery I wear) *wink*
It's all about timing...Thomas who comes from Germany joined Andrew who hails from Scotland, Pat from Essex (Russell Tovey's former drama coach) and Mark from Croydon, in a well-timed manoeuvre. This meant syncing watches and departing at various times to arrive at a theatre in mid-town London within minutes of each other. Needless to say, in this bunch is a disabled person, a severely dyslexic person, a Jewish grandmother and a German - yeah a German! I know it's hard to imagine that this group of people found each other by following me on Twitter via my two blogs – they sound like a cast in a comedy movie but no, they pulled it off and we have a picture to prove it.
Over the next week or so various combinations of the gang will be doing day trips and organising outings. Meanwhile back here in Oz I am nearing the end of the school year doing all the things a vice principal does at this time and making sure the school is ready for our 6 week summer vacation. More news and updates to come…Tom in Oz / Confidential_CC.
MarkMMerrett: @russelltovey @Tom_In_Oz_ @TMarkstahler @demelza2 @rudehamster What a great day we all had :-D
demelza2: @MarkMMerrett @russelltovey @tom_in_oz_ @tmarkstahler @rudehamster lovely photo x
rudehamster: @Tom_In_Oz_ @MarkMMerrett @TMarkstahler @demelza2 Now just on way back in black cab. Had the most fabulous of times. One to be remembered!!
TMarkstahler: @MarkMMerrett @tom_in_oz_ @demelza2 @rudehamster Yep, I would marry all of these people!!! ;-)
Tom_In_Oz_: @TMarkstahler @MarkMMerrett @demelza2 @rudehamster I am a Justice of the Peace and yes I can marry you to these people if ya want???!!
TMarkstahler: @Tom_In_Oz_ @markmmerrett @demelza2 @rudehamster You were missed today, Twin-Tommy!!! *huggles'n'cuddles*
SUNNY DAYS ARE HERE AGAIN
russelltovey: Top deck of the bus, sun streaming through the windows.. Annoying loud woman on phone... #london x
robotarms1985: @russelltovey mate! I know someone who is a huge fan&thinks your the dogs.Bols! @ShazamSamIAm he'd love a little RT! Go on...!
russelltovey: @ShazamSamIAm hey Sam, happy you're enjoying the show :-) x
JuliaBall: @russelltovey How is Duffer?
russelltovey: @JuliaBall he's doing ok... He is not well though, but he's not in pain and wants to stick around to see who wins x factor x
russelltovey: RT @BBC3TheProposal: @russelltovey PLS RT Thinking of proposing in 2012?Makers of 'Dont Tell The Bride'&BBC3 want you! Email: theproposal@renegadepictures.co.uk.