RUSSELL TOVEY NARRATES
SUN, SEX AND SUSPCIOUS PARENTS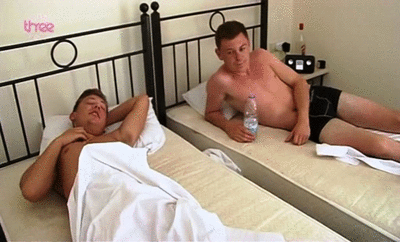 TODAY MISS PAT IS TAKING HAMMY AND BUBS TO SEE TOVES
MEANWHILE TWINS TOM Oz AND TOM M. SIT AT HOME!
demelza2:
@Tom_In_Oz_ @tmarkstahler @markmmerrett coooeeee how are you all xx
Tom_In_Oz_:
@demelza2 @tmarkstahler @markmmerrett are you ready for the BIG EVENT?
demelza2:
@Tom_In_Oz_ @tmarkstahler @markmmerrett yes xxx woo hooo x
russelltovey: Nippy ears x
TMarkstahler:
@demelza2 @markmmerrett @rudehamster HAVE GREAT FUN, YOU THREE!!! BIG HUGS!!! :-)x
Tom_In_Oz_:
@TMarkstahler @demelza2 @markmmerrett @rudehamster have BIG FUN and remember TM and I live vicariously through you three x
TMarkstahler:
@Tom_In_Oz_ @demelza2 @markmmerrett @rudehamster That is so true! Unfort Tommy and I don't have lives of our own. We rely on your adventures
Tom_In_Oz_:
@TMarkstahler we spent 6 months making the @MarkMMerrett faster, stronger, independent and now we get the misery of watching him have a better life than us? WHY OH LORD, WHY? btw hope the pics are fab!
TMarkstahler:
@Tom_In_Oz_ The Double-Toms have to stay at home while the wicked step-brothers meet price charming w fairy godmother. That's CINDERFELLA!!!
WHEN BOYD POPPED IN THE FANS PAID THE PRICE
NatashaBowey: Is that really @russelltovey on Mike the Knight?! Or are my ears deceiving me? X
russelltovey: @NatashaBowey yes x
lolliepoppster:
@russelltovey mine have split due to burning them on coffee last week, may I suggest Elizabeth Arden 8hr cream? Bloody Marvellous
russelltovey:
@lolliepoppster ears or lips? X
_borntodie:
it'd make my day if @russelltovey tweeted me
russelltovey:
@_borntodie :-) x
russeltovey: RT @theianjarvis:
Me and @izzboll just saw 'Sex With a Stranger'. Now asking some pretty searching questions. If anything we're stronger
angel0712:
@russelltovey I'm not going to bed until I get a tweet from you. x
russelltovey:
@angel0712 sleep well Chi x
lovethetheatre:
Can't believe I waited nearly 45 mins 4 @russelltovey to come out stage door after the show last night to b told he had left via the front.
russelltovey:
@lovethetheatre apologies!! I had mates in x
Being Human: will fresh blood bring new bite to Honolulu Heights?
It's all change at Barry Island's Honolulu Heights as Being Human returns for its fourth series on Sunday. Aidan Turner's Mitchell is slain, we know Russell Tovey won't be around for long, and Sinead Keenan has not even filmed an exit….
Below:
Press play to see George and Tom launch a surprise attack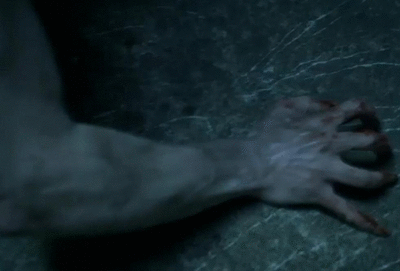 Above:
Russell's new Being Human crib - yep his ultra-guarded crib for his daughter! He seems to have a lot of Christian props around not too many Jewish ones!
AND NOW AN
ALMOST
TRUE TALE
Russell Tovey is currently in the play Sex With A Stranger...
Russ has revealed this is the last season where he will play George the werewolf in Being Human. Russell has always said 'In Passing'...
It's time the world watched me 'Roar'...
In 2011, I began to want to explore other roles. I was tormented by dark shadows and thoughts that people would only ever see me as a werewolf...
I had a good look at my past repertoire and my 'wall of fame' and made a plan of where I'd like to go professionally...
So, after quietly deciding to leave Being Human I went to Hollywood to see if I could break into the movie market...
Disney seemed impressed with my potential!!!
SATURDAY, FEBRUARY 04, 2012
Stefan Golaszewski's new play Sex with a Stranger running at the Trafalgar Studios this February is cut from unpromising cloth: a plot so slight it is barely there - a mundane tale of squalid infidelity - and a cast of three (as in "there are three in this marriage"). Out of these elements he manages to weave a totally engrossing and thrilling evening of theatre, hugely aided by stunning performances from Russell Tovey, Jaime Winstone and, making her West End debut, Naomi Sheldon.

The theatre is tiny, with the audience on the same level as the actors - they are literally close enough to touch; the audience exits treading over Ruth's (Naomi Sheldon's) shoes and mobile phone. This intimacy allows a naturalistic and detailed mode of acting: every tiny flicker of an expression registers; the actors are almost in close-up - yet Golaszewski undercuts this by presenting the story in broken fragments of scenes, jump-cutting backwards and forwards in the story, making the audience piece it all together.

The technique is cinematic but perversely, as Golaszewski pushes it to extremes even television wouldn't pursue, it becomes highly theatrical. The anti-chronological development scrambles the emotional flow for the actors as they have to present widely varying emotions and interactions within split second changes. This clearly also presents challenges for the technical team, which they rise to with aplomb (as do the actors - there are lots of clothing changes: Mr Tovey is memorably down to his pants in one scene. I think "theatrical viagra" is the term I'm searching for).

As the play progresses we begin to understand this is about a relationship in crisis but in denial - what is unsaid becomes more important than what is said. The play delivers some magnificent pregnant pauses - Ruth's silent entrance with an iron and ironing board is a stunner (as is the ending of the play). Golaszewski's trademark off-kilter humour shines throughout.