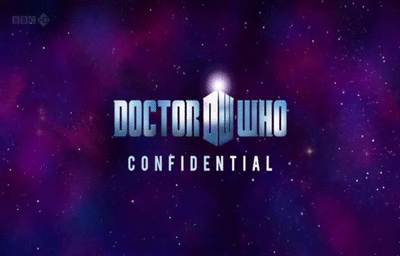 Confidential!
russelltovey: I am proudly, officially, the voice of "Doctor who Confidential".... Eeee... I love DW x
Mavro_Arni: @russelltovey Yay! Couldn't happen to a nicer fellow
imjustanerd: And now I have a reason to watch Doctor Who Confidential.
Sandiwich11: Woohoo!! xx.... Eeee... I love DW x
pteoh: @russelltovey Congrats!
sage_from_oz: @russelltovey How cool!
mrSamuelBarnett: @russelltovey well done babes!! Xx
johncconnell1: @russelltovey mate, you have a Rose quartz right.. Where did u get it from? I don't want to buy a second-hand one off eBay! #superstitious x
russelltovey: @johncconnell1 I got mine in Oxfam actually, but most physic shops have them, there's one in Covent Garden x
antonycotton: @russelltovey Are you going to this do tonight? x
russelltovey: @antonycotton nope x
boydhilton: New Kate Bush single Deeper Understanding gets first airplay on Radio 2, Monday April 4, 11.10am (approx). Go, Ken Bruce!
russelltovey:

@boydhilton this was written about twenty years ago? New? I dint understand????

X
boydhilton: Kate Bush releasing a "Director's Cut" album revisiting songs from A Sensual World' and The Red Shoes. INTRIGUING!
russelltovey: @boydhilton Amazing!!! X
boydhilton: @russelltovey yes! We must have a special Bush evening. Can't believe I'm missing out on all these drunken Tovey nights... x
Tom_In_Oz_: @boydhilton @russelltovey go down the blog we have pics of one such night xxx lol
Barbara_Seville: @russelltovey Yay! Congrats. But weren't you the voice of DWC last year as well?
russelltovey: @Barbara_Seville only one ep but now the whole of this series x
Encouraging statistics to date:
*Approximately 1 page from this blog is Tweeted to a friend or follower every 10 minutes on an average day.
*There have been over 122,406 items Tweeted since September last year when the blog Tweet button was launched.
*As of today 24-4-2011 there are 1,043 blog pages with numerous items, videos and animations. Each page can have up to 5 chapters of information.
*Russell has tweeted 2,300 items to fans which have all been duly recorded and numerous fan responses recorded in reply.
*Russell has 41,000 Twitter followers.
jkirkland1977: @Tom_In_Oz_ Happy Easter Tom!! :-)
Tom_In_Oz_: @russelltovey Mrs Oz just gave me a 2nd Easter Egg "Humpty Dumpty w/ m&m centre" yes2day she gave me white choc rabbit...x
jkirkland1977: @Tom_In_Oz_ u are such a sweetheart!!!
drunkkath: @Tom_In_Oz_ dont eat them all at once!
frankolad: @Tom_In_Oz_ @russelltovey Happy Easter Cous Tom... A early Happy Easter Russ :0)
Tom_In_Oz_: So who's watching TV in the UK tonight - the latest episode of "Britain's Gotta Get A Life" is on?????
TaTUM_Maggie: @Tom_In_Oz_ / ROFLMAO /so true/
Tom_In_Oz_: I just realized Easter is diff to Xmas because u get the same presents the kids get! Makes u feel like a kid all over again too..nom nom nom
NoNoNannette30: @Tom_In_Oz_ Happy Easter Tommy!!!! ;)
Tom_In_Oz_: @NoNoNannette30 same to you - am actually eating my first egg here - yay for choc xx
NoNoNannette30: @Tom_In_Oz_ anytime is chocolate time for me ;)
FoxyLorri64: @Tom_In_Oz_ Happy Easter Tom xxx
NeatFreak_: @Tom_In_Oz_ Happy Easter :) Feckin' cloudy and rainy here :(
Neil_Pen: My bedroom seems to be spinning for some reason?!!?!!!
Tom_In_Oz_: @Neil_Pen Do you see a little angel sitting on ur shoulder....if you do then ur probably drunk son?
Neil_Pen: @Tom_In_Oz_ I'm looking around, where are you?
Tom_In_Oz_: @Neil_Pen I am there with you son in spirit....in reality I am polishing off my first big Easter egg of the day...white choc mmmm it's choc o'clock
Above: Charlie Condou and Anthony Cotton having a break while filming Coronation Street April 2011
(Pic from own private collection)
Charliecondou: My first episode back in Coronation Street is on Easter Sunday. I like to call it my resurrection!
Parenthood
Below: an article from contributor @MargMolly who knows how much I try to educate the public about all the good things TV and the media can do to break down stereotypes.
The article speaks about Charlie Condou and Anthony Cotton and a pivotal new situation they are going to bring to Coronation Street on Easter Sunday in the UK.
Article from Radio Times 19th April 2011 story by Gareth McLean.
Click article picture to enlarge and read.
emmafreud: Anyone else coming for Easter egg on the beach tomorrow morning? 11am?
alicearnold1: @emmafreud wish I could but that news won't read itself. Doing my 20 on Monday. Bit nervous!
Gabby_Logan: @alicearnold1 you'll be fine it's all about the chat. The 18 with @davidschneider @Charliecondou @boydhilton went in the blink of an eye x
Charliecondou: @Gabby_Logan I still have a massive f*cking blister though. It's starting to worry me a bit
boydhilton: @Charliecondou @gabby_logan well I don't like this. I don't like it one bit. Death to the blisters!
Charliecondou: @boydhilton @Gabby_Logan I'm not worried. I'm counting on YOU TWO to get me and @tracey_thorn round
LOVING THE HEAT
Friendlymoocow: Heat magazine loves you - here is a clipping @russelltovey X
In Oz it's choc o'clock
in London it's beer o'clock
russelltovey: Gym, Nandos and shopping x hot
STEWIEHPEE: @russelltovey by the way Mr Tovey nice work on "Doctor Who Confidential" thought it was your dulcet tones
munchkinosaurus: WOW xD did you all like #DoctorWho???? OI thought it was amazing!!! and @russelltovey narrated Confidential x)
narnianlullaby: lmao sat here trying to figure out who's doing the voice-over, and then suddenly I realised... hi @russelltovey!
MisterJayEllBee: Question: Is @russelltovey the voice on the new jaffa cake advert? If so, does he know the answer to the cake/biscuit conundrum ?
Wyndamere: @munchkinosaurus @russelltovey yeah it was awsome, me thinks doctor who is on a time merge. me self.
keith1974: In the Duke of Wellington. Everyone say hi to @russelltovey
keith1974: @elgringoloco will do. We'll say hi to @russelltovey to for you
keith1974: @russelltovey and a pint in the Duke of Wellington. I saw you!!!
russelltovey: Pissed for the third night in a row... God bless the Easter Bunny, the little hoppy sod x :-)
frankolad: @russelltovey haha... This Easter and UK weather is pisshead time mate... We haven't had it so good in years have we now :0) x
Ganattus: @russelltovey You can't be pissed cos you are still spelling correctly!!!
Wyndamere: @russelltovey rock on tovey.
guy_interruptd: @russelltovey Ask him if he's going to bring you a new liver!?
cKarlGo: @russelltovey The Easter Bunny brought you alcohol? All the Easter Bunny ever brings me is M&Ms. I must be doing something wrong.
CodaNameTanya: @russelltovey You were pissed for Christmas, pissed for Easter, pissed for Jesus basically.
jason_has_ants: @russelltovey saw you out last night :-) I got a girl a hug from you. I was jealous lol :-)
keith1974: @russelltovey that explains the dancing..!
Tom_in_Oz: I have a pic from a while ago where you suffered from the same prob...not pretty X But funny !!
jackd1985: @russelltovey: "pissed for the third night in a row" - nice one buddy! Have a G&T for me!
Tom_In_Oz_: @russelltovey is STEVE !!! Doesn't have to act anymore!
jackd1985: @Tom_In_Oz_ @russelltovey ahahahaha!
Wyndamere: @Tom_In_Oz_ lol that is a funny pic of russ wasted, reminds me of my stag do. he looks completely monged, hahahaha
Avatars by appointment
Tom_In_Oz_: @Foxfontaine I'm tired of ur current avatar would you like one sent that is better? I can fix one for you!
Foxfontaine: @Tom_In_Oz_ fix? That's a tall order!
Tom_In_Oz_: @Foxfontaine It's ur pic you sent but airbrushed - you had a T-shirt logo removed & so on - looks better than just your brown fox which I could never see properly on PC here! Also kept the brown theme for you.
Foxfontaine: @Tom_In_Oz_ I do like it!! Thank you.
Tom_In_Oz_: @Foxfontaine I tried to make you glamorous...and cool...x
Foxfontaine: @Tom_In_Oz_ oi!! I am already glamorous and cool!!!
Russell Tovey who plays the werewolf George Sands on Being Human has a collection of sound BITES for you to enjoy
& HISTORY REPEATS
This coming Easter Saturday in the UK the new season of Dr. Who kicks off with the current doctor played by Matt Smith. Matt replaced the very popular David Tennant. At one time Russell Tovey was considered for this role by Russell T. Davies the then producer (newspaper article follows).
The current doctor and his intrepid companions will be meeting a whole raft of new aliens but surprisingly a couple of The History Boys get to make a contribution. James Corden will be appearing towards the end of this series and Russell Tovey will continue providing the voiceover to the Dr Who Confidential Specials that follow each new and exciting episode.
Above: Russell Tovey attends the launch of the Christmas 2007 Episode of Dr. Who "Voyage of the Damned" where he played Midshipman Alonzo Frame.
Above: Russell Tovey & Matt Smith the current Dr. Who.
jamiezoob: There was someone at this party in Bethnal Green who someone thought was @russelltovey but way cuter. Sorry Russell, he was cuter
jamiezoob: @AndUK66 no I'm fairly compos mentis @russelltovey. Not sure about the cute Russell Tovey impostor
russelltovey: @jamiezoob I was in Bethnal Green tonight at Drew's house party x
jamiezoob: @russelltovey *shocked and slightly embarrassed*
Lesson for today
Tom_In_Oz_: Gays this is for you - and if you're not gay, this is for you!
Press play:
Wyndamere: @Tom_In_Oz_ too funny, that was class. flappychaps lol