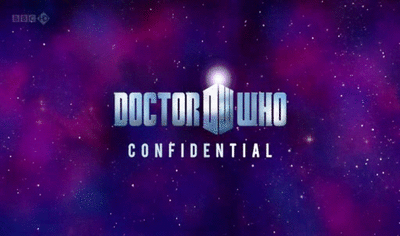 Can I tell you CONFIDENTIALLY
about the SILENCE?
Below: Click play to hear the opening sequence of Dr Who Confidential narrated by Russell Tovey. The vision is from the episode that follows Dr Who episode two series six. It goes for less than a minute but shows you what Russell Tovey sounds like in action.
Dog gonnit!
susmoz: @russelltovey don't tell the cat! Way behind on dvr so marathon of #beinghuman and today had to look this up...
Soooo embarrassing…
themutantsheep: @russelltovey I think I might have embarrassed myself by going up to you in the toilet queue last night and saying "I LOVE YOUR WORK!" :-/
russelltovey: I really love this... X
fitness39: @russelltovey missed this, is the gonna be on sale anywhere ? Luv it!!! :) Luv this luv Tracy !! :) x
Itaintrite: @russelltovey Ms. Emin sure got the Duke's receding hairline down to the tee ;P
miblodelcarpio: @russelltovey All concerned with lines (and lineage). No colour and substance. Fair play to her. #royalwedding #cynicism #art
vacuouspop: @russelltovey how about this pic?
crazyfoxmachine: @russelltovey I was utterly enraptured with your Confidential commentary this evening Mr T. You made the moon landing come alive.
russelltovey: @crazyfoxmachine thanks owen x
Skaski_: @russelltovey As though Doctor Who confidential wasn't great enough, I finally recognised a certain someone's narration ;)
russelltovey: @Skaski_ : ;-) x
not_a_machine: @russelltovey is narrating this confidential again! HA this time I recognized a voice! :D
russelltovey: @not_a_machine :-) x
russelltovey: The Southend Victoria service from Liverpool Street is officially the most unreliable, expensive and shittest service there is!!! Shame!! X
spiritwriter66: @russelltovey Essex is the armpit of the country.
russelltovey: @spiritwriter66 oi!!! X
Thomas_Coombes: @russelltovey Agreed Russell! & If you haven't been here recently, you'll see a new statue on the roundabout; bit random, as you'll see!
russelltovey: On another note, what a glorious day!!! Just had 3/4 chicken at Nandos and now visiting the folks x
drunkkath: @russelltovey do you have shares in Nandos or something?
Peter_whore: @russelltovey fat shit throw it up bitch
MarkBrightmore: @russelltovey eating out again?! Hope you enjoyed your Balans yesterday ;) x
AWOLTom: @russelltovey hope mum's in a good mood x
HIM AND HER HAS 3 MORE EPISODES TO FILM BEFORE SEASON TWO WRAPS
Below: Russell Tovey who plays Steve between takes on Him & Her
Below: Sarah Solemani & Russell Tovey between takes on Him & Her
Below: Sarah Solemani & Russell Tovey between takes on Him & Her
Below: Sarah Solemani & Russell Tovey between takes on Him & Her
Below: Russell's Him & Her mum Joanna Bacon during rehearsals season one.
Below: Ricky Champ & Russell Tovey from season one of Him & Her