BEING HUMAN SEASON FOUR
The BBC have released a handful of new images from the fourth series of "Being Human", the supernatural comedy-drama created by Toby Whithouse which follows the day-to-day lives of a ghost, a vampire, and a werewolf in England. The show's third series concluded on March 13th, 2011, and its fourth series was officially confirmed shortly afterwards. Russell Tovey, who plays werewolf character George Sands, announced last November that he would be leaving the show during the fourth series, after having already quashed rumours that he might not be appearing in the show's fourth series at all.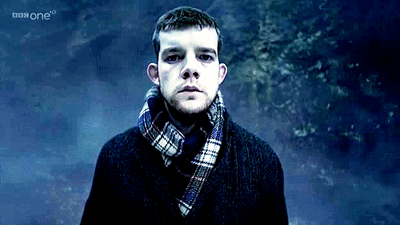 PatRICIA Ledwith
and I talk
Sherlock
(Pat is Russell's former drama coach from Essex)
Tom_In_Oz_: @demelza2 Have not seen Sherlock yet must have been well spooky. There were a couple of Twitter people who made comments about it!
demelza2: @Tom_In_Oz_ some scary moments well done x
Tom_In_Oz_: @demelza2 and just think all those years have paid off another one of your pupils at the top of his game
demelza2: @Tom_In_Oz_ :))) x
Tom_In_Oz_: @demelza2 I mean you have to take credit for him some time x
demelza2: @Tom_In_Oz_ not really it was a long time ago x he's worked very hard since then xxx
edwardclarke: @RussTov_FanSite Russell was just magnificent! xx
RussTov_FanSite: @edwardclarke of course - did you expect anything less..? lol
DON'T FORGET TO CLICK THE "OLDER POSTS" BUTTON BELOW OR USE THE "SEARCH" FACILITIES TO LOCATE MORE ABOUT "SHERLOCK," "BEING HUMAN" OR ANY OTHER PROJECT WITH RUSSELL TOVEY