russelltovey: RT @TheBigGayAl: #sexwithastranger with the delicious and talented @russelltovey is selling out fast! Previews sold out book soon guys!
russelltovey: As promised promo shot for #sexwithastranger with Jaime Winstone and Naomi Sheldon... I'm in the middle :-) x
ragingoodfella:
@russelltovey u practically look the same as u did in howard katz. do u ever age? x
russelltovey: @ragingoodfella I try not to ;-) x
russelltovey: RT @RoxRobin: Keep ur eyes on #BBC3 this eve... @bbcbeinghuman will be featured in the 23:00 '60 Second Entertainment Bulletin' (just before Family Guy!)
stephenscholey:
@russelltovey my cousin played Lauren in Being Human. She speaks highly of you good sir
russelltovey: @stephenscholey send my hellos!! X
russelltovey: Ok so... I had a black coffee, one sugar earlier and then a banana straight after.. And I have to say I thoroughly enjoyed the taste in my mouth.. X
boydhilton: @russelltovey is it the new ultra nate? x
russelltovey: @boydhilton close.. But not quite... You wasn't there x
BEING HUMAN END OF AN ERA
SINEAD KEENAN LEAVES
RussTov_FanSite: @NeatFreak_ in New BBC pics Russell is carrying a steak and mirror and there is not one pic of Nina so am assuming the worst (as usual)
NeatFreak_:
@RussTov_FanSite I noticed :((( s***e. unless she's "gone away" while she's pregnant?
RussTov_FanSite
: @NeatFreak_ scary thoughts again it was George & Nina that held it together after George& Mitchell's friendship died
NeatFreak_:
@RussTov_FanSite Ssssshhhh. Say nuthin'. Calm down. I'M FREAKING OUT HEREE!!!!
SineadKeenan:
Tweethearts, long statement to follow.....It is with a very heavy heart & a little relief that I can now tell you that I will not b appearing in S4 of Being Human. I cannot tell u......how difficult it was to make the decision to leave. I've had 3 wonderful years on BH, some of the best I've had in my acting career......I was asked not 2 say anything about my departure by the Powers That Be, which I dutifully adhered to for months, hence my sporadic tweeting.....but now the press pack has been released it seems the story is out. I want to thank u all sooo much 4 ur wonderful support over the......3 seasons. I hope u all continue 2 enjoy BH & that we'll meet again very soon on some other great TV adventure. Big love from YOUR fan, S x
RussTov_FanSite:
@SineadKeenan I kinda knew but so sad for the fans. Respect your decision.
newenglandjenn:
No Aidan Turner, no @russeltovey no @Sineadkeenan? No BH for me... :((
sage_from_oz: Thank you @SineadKeenan. You are so lovely. So sorry we won't see you in BH any more. Look forward to seeing you in your next project xx
imjustanerd: Nina was my least fave character and I'm still broken up about this. God, this show is intent on breaking what's left of my fragile heart.
My heart is breaking but I love you, Sinead. You will be missed. Can't wait to see what you have in store for us next. :)
SineadKeenan:
Tweeties, u are a joy 2 behold. I'm not gonna lie 2 u, I'm balling here reading some of ur lovely messages. Snot & everything! So Not pretty..... Thank you al so much from the bottom of my little heart! All love, luck and loveliness to you, each and every one!! xxx
MarkMMerretT:
@SineadKeenan that's really sad, I will miss both Nina and George as they were both my fave characters and the main reason I watched BH
SineadKeenan:
Also, for those of you asking... I believe my departure happens offscreen. I haven't filmed anything for Series 4 xxxxx
AWOLTom:
@SineadKeenan so "Fun with George and Nina" the spinoff is not gonna happen - it seemed like a great idea - in my head!!!
MarkMMerrett:
@SineadKeenan thank you and @russelltovey for your time in BH it was brilliant and thx to DVDs I can relive your episodes
BEING HUMAN FANS I COULD HAVE BLOGGED HUNDREDS OF SAD TWEETS SENT TO SINEAD BUT I JUST CUT IT TO THE FIRST FEW IN MY OWN TIMELINE. MISS KEENAN AND MR TOVEY MADE THE IDEAL TV COUPLE IN MANY PEOPLE'S EYES. IT WILL BE A SADLY MISSED TELEVISION PARTNERSHIP.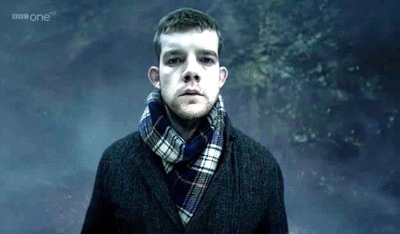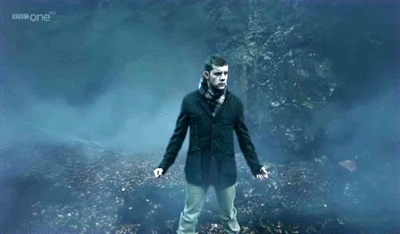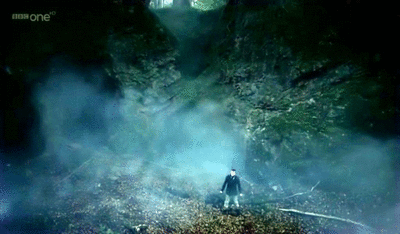 SEX WITH A STRANGER
FIRING BLANKS
russelltovey: Wittmeisters! I thank you all so much for your wonderful compliments on last nights #sherlock.. I feel very proud to be a part of something
russelltovey:
So incredibly awesome... I am now arising to travel to rehearsals for day one of #sexwithastranger and I'm proper excited x x
russelltovey:
For those asking #sexwithastranger is a play happening at Trafalgar Studios from Feb 1st.. I'll tweet a pic later today x
LuCorfield:
@russelltovey I like that you "arise" whereas most of us "haul our asses out of bed". Classy, Tovey. Classy. xxx
russelltovey:
@LuCorfield :-) x
Tom_In_Oz_:
@russelltovey London Trendmaps ppl are following me now on Twitter. Last night has been your best showing on Twitter evah
GaydarRadio:
@russelltovey
russelltovey:
@GaydarRadio just heard you compliments! Thank you... Also cheers for the blank tweet! :-) x
russelltovey:
@GaydarRadio morning!! :-) x
GaydarRadio:
@russelltovey I'm so sorry! My computer has Monday-titus. We're trying to get hold of you re: vis-a-vis #sexwithastranger x
russelltovey:
@GaydarRadio cool... Get publicity on it and I'll come on with the cast? X