russelltovey: Well it's Christmas day so I'm gonna go all out say happy witty Christmas you lovely lot. If you were all here I'd song you all seriously x
mrchrissullivan: Merry Christmas from @mrchrissullivan and @russelltovey
Tom_In_Oz_: @russelltovey .....SPELL CHECK "snog" not "song"
russelltovey: Yes typo…However I would song you all then snog you all... Big time x
KleenexPandaTS: @russelltovey My breath kinda stinks but if you're up for it...
russelltovey: @KleenexPandaTS nice... My favourite... ;-) x
russelltovey: My Essex local is playing Jameila 'money' takes me back happily x
russelltovey: Who gets stage fright when they piss in a public urinal? I get my knob out and feel everyone is looking at it and can't go... Nightmare x
Tom_In_Oz_: @russelltovey hmmm not really a knob more like a Bishop in a turtle-neck!
MarkMMerrett: @russelltovey damn wish I was there to see...... Did I say that out loud? Oops
TMarkstahler: @MarkMMerrett @tom_in_oz_ Gents, I need some sleep now! 1am in Germany. Tom's much too busy blogging to kiss me good night. But I really got to go beddie!!!
Tom_In_Oz_: @TMarkstahler @MarkMMerrett and just when Tovey is tweeting about his knob. BTW I put a goodnight set of kisses at the end of the latest 'Famous Five' instalment.
TMarkstahler: @Tom_In_Oz_ @markmmerrett Yes, poor frightened Tovey todger! :-(
russelltovey: I've managed to piss 3 times tonight at a urinal... I need a rosette x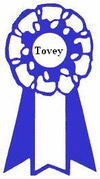 When Russell said he wanted a "
rosette
" I wasn't sure which kind he meant, maybe it was both! Although the latter would make the job easier at the loo.
Cornish_M: Can't believe I spent all Xmas eve in the same bar as Russell Tovey and noone told me until I left!!
russelltovey: I'm battered.. Literally if you grabbed me now gypsy style I'm anyone's.., x
russelltovey: I'm eating cheesy chips.. It's Xmas right? X
MissEchoHughes: @russelltovey RUDGE!!!!!!!!!! LOL!! You've deffos come along way since The History Boys days! Have a wonderful crimbo Russell!!.....ECHO from RNT xx
russelltovey: @MissEchoHughes thanks echo you too x
Tom_In_Oz_: @russelltovey @mrchrissullivan I have no Idea what a cheesy chip looks like any chance of a pic 4 the rest of the world with a cheesy smile
Joffofoz: @Tom_In_Oz_ @russelltovey @mrchrissullivan I would love a pic of your cheesy chip Russell!!!
HAMBURGLAR
russelltovey: My mum is gonna be so upset, I'm hacking into the Xmas ham pre Xmas day... Whoops x
Tom_In_Oz_: @russelltovey buy her a house she'll get over it x
russelltovey: And the sausage rolls... X
russelltovey: It's so strange that my mate Duffer isn't here.. :-( x
Tom_In_Oz_: @russelltovey I miss my cat Louie at Xmas he used to wear a red Santa hat and everything!
russelltovey: I wanna stay up and keep drinking... #xmasproblem? X
Tom_In_Oz_: @russelltovey see if ya mum has the purple liquor "parfait amore" mix with vodka 2 of them and you'd be out like a light!
aaronb89: @russelltovey if ur so drunk then I dare u 2 post a cock pic!!
russelltovey: I have a photo of my knob... It's a pretty impressive photo.. But I'm not gonna post it... Am I......? X
Jon75: @russelltovey Somewhere, @mmm_gash's ovaries have just exploded. :)
Tom_In_Oz_: @russelltovey NO PICS you're drunk NOT stupid! x
MrStevieWebb: Back to bed after wee break. Just sent @russelltovey a stern text message about his twitter offerings.... CTDTMTM
russelltovey: Nah... Bedtime I think.... Somebody stop me (a la the mask) ;-/ x
stuartmurphy100: @russelltovey pour me one. Been awake all night, waiting for santa. He's just been. My littlest said Hello just as he went in the kitchen
russelltovey: @stuartmurphy100 call me I'm up x


Continued from post No.1243
MERRY CHRISTMAS FROM OZZIEBEAR
It's Christmas Day 2011 and Ozziebear celebrates this festive day with his newly found friends. Despite living far far away he feels ever so close to each one of them. Now, if you've followed Ozziebear around London, you might have thought: What about The Famous Five? Ozziebear hardly ever spent any time together with them. Well, even though he hasn't been seen together with them, he always was there and he will take a lot of stories with him to Australia. You need proof? Here you go...
To make up for the lack of Christmassy motives in the previous parts of the series, here is a little something Ozziebear had prepared just for YOU! As our friend and globetrotter is not a bear of many words, he kept it short, sweet and festive. A furry version of the Queen's Christmas Message if you like. ;-)
I hope you had as much fun reading this as Ozziebear and I had fun writing every single part of it. But that's really it now... That's...
THOMAS MARKSTAHLER © 2011
♥
♥
♥
♥
♥
♥
For those who don't know Tom Markstahler is my twin who just happens to be born years later than me and in a different country with different parents but other than that we are pretty much the same person. Oh, but I am the good one! x x x
♥
♥
♥
♥
♥
♥
drewdriverxxx:
@Confidential_CC Tom bet your already had your Christmas day
Bennielawrence: @RussTov_FanSite Merry Christmas to you to xx
NeatFreak_: @RussTov_FanSite HO! HO! HO! xx
drunkkath: @RussTov_FanSite Merry Christmas Thomas!
Wolfie_Rankin: @Tom_In_Oz_ Merry Christmas, Tom
KleenexPandaTS: @Tom_In_Oz_ Thank you! Merry Christmas! xx
sage_from_oz: @Tom_In_Oz_ Hi Tom! Merry Christmas to you!
jonesyinc1: Happy christmas @Tom_In_Oz_ @MarkMMerrett @TMarkstahler @AWOLTom
frankolad: @Tom_In_Oz_ Merry Christmas Cous... Joy to the world and you and your family <:0) xx (0:>